Posts made in August, 2019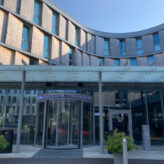 August 26th
Today was mostly another travel day. However, it was a planned 6 hour drive from Bergen to Fjærland. We started our day off with a huge breakfast buffet that our hotel thoughtfully prepared. It included everything an international breakfast could, including swedish pancakes and the infamous Norwegean brown cheese, brunost; which is basically carmelized whey from dairy. Once fueled up, we were remined that last year when we made this drive, we did not plan ahead for food and were stuck eating cold sandwiches from local gas stations or convineinbt stores. So on our way out, we asked the hotel staff if we could buy a plate from the breakfast buffet. Suprisingly, they offered us a travel food container filled with eggs, bacon, fruit, bread, and sausages. The best part, it was only $15 total; and they gave us coffee to-go. Now thats customer service.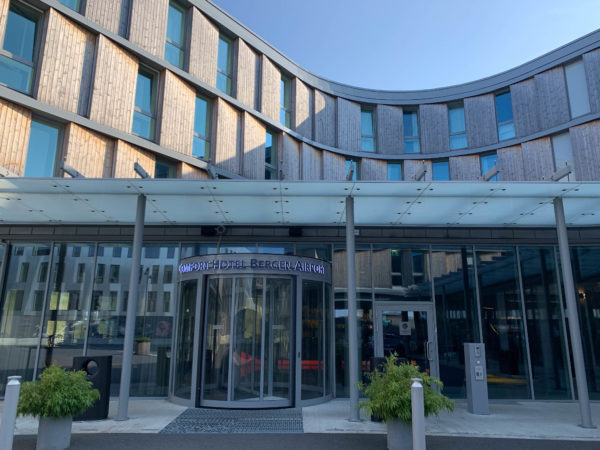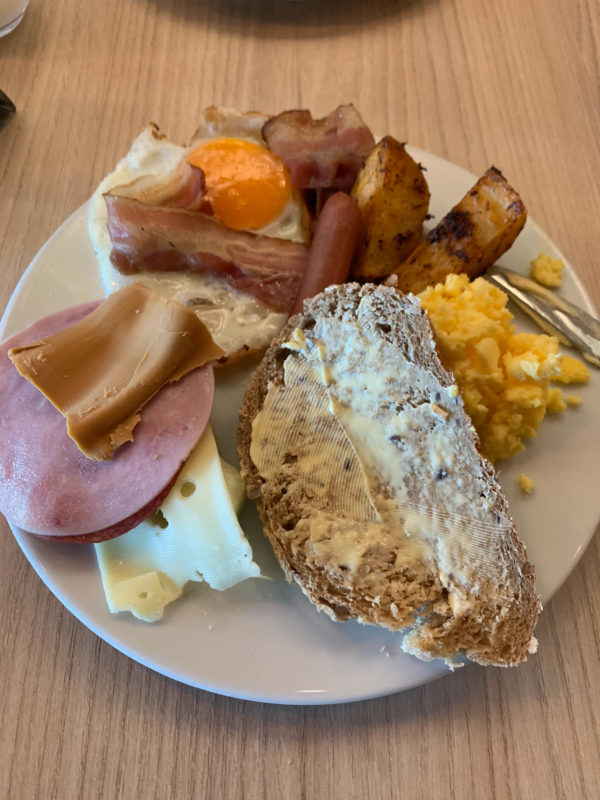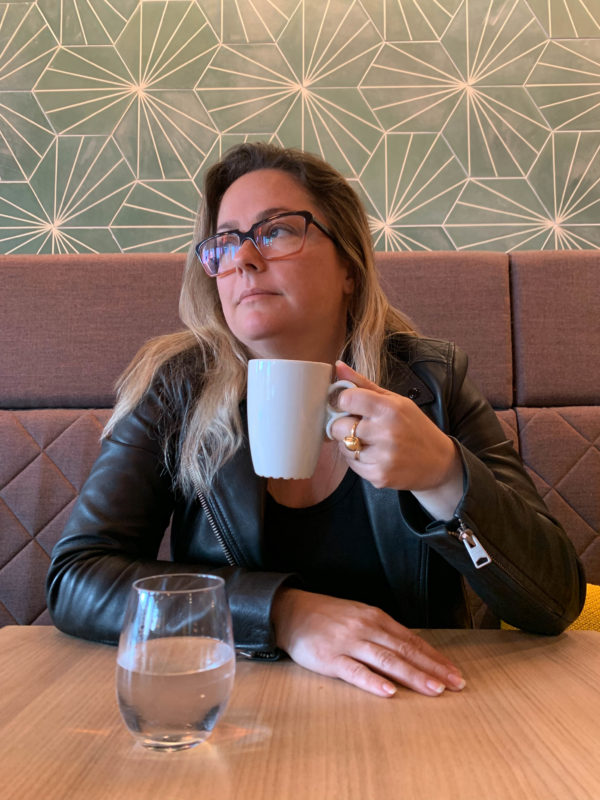 With our bellies full and lunch packed, we took the long commute of 3 minutes to the airport to pick up our rental car. We won the car rental lottery and got a fancy BMW, a plug-in electric hybrid. It was brand spanking new with only a few hundred miles on it. Score! We hopped on the road, and away we go!
A few hours into the drive we arrived at our only ferry ride across Sognefjord. It's quite an easy experience, you just drive on to the ferry at the end of the road and park on the large ferry. A worker comes around and takes payment of 150 kroner, or $14, and we are on our way. The total ride is about 10 minutes and we can get out of the car and walk around the ferry. It is very welcome break from sitting for a few hours. cfwef
Once on the Lavik side of the Sognefjord, we pull over to have lunch at a turnout that we recognize from our previous trip. It's a quaint little picnic area covered by trees with a breathtaking view of the fjord. We snacked on our packed lunches and begin taking pictures. I was also able to take the drone out for a spin to get an areal view of the fjord. We knew this place is beautiful, but with the drone, our photography is going to level up. dsf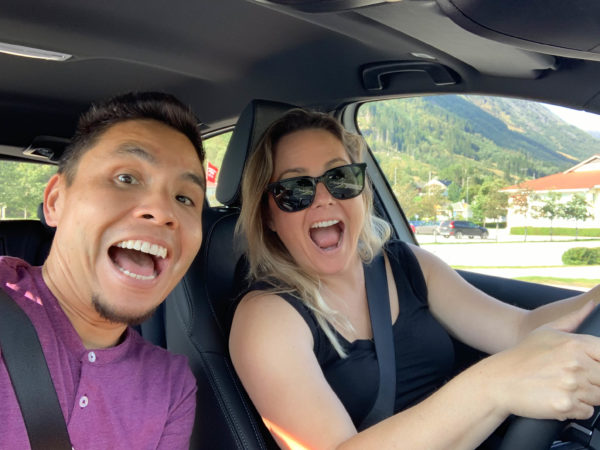 We continue onward to Fjærland for a few more hours. The view are completly spectacular. Since we had plenty of time, we stopped at many turnouts to take photos and fly dronie to take in the beauty of the land. We did have to make one pit stop since I was getting tired while driving; grabbed a coffee and some Norwegian snacks which looked so cool, i couldnt help but snap a photo.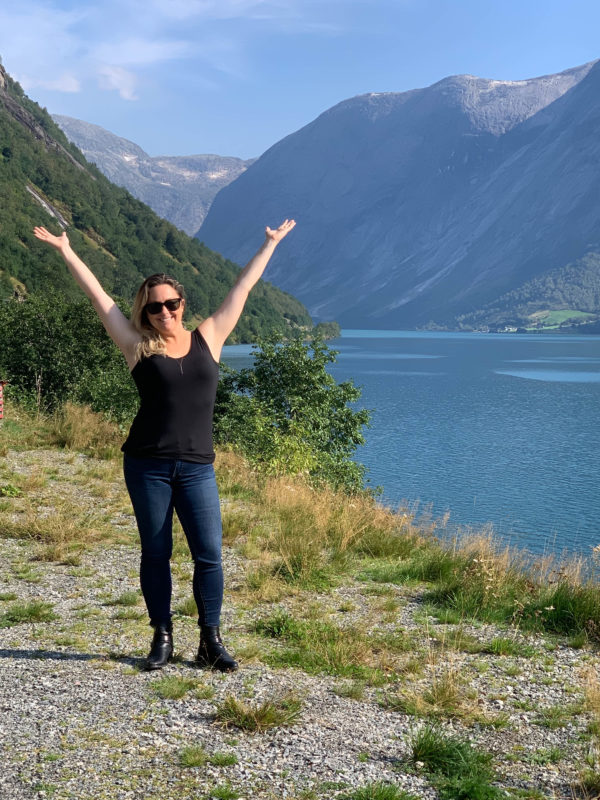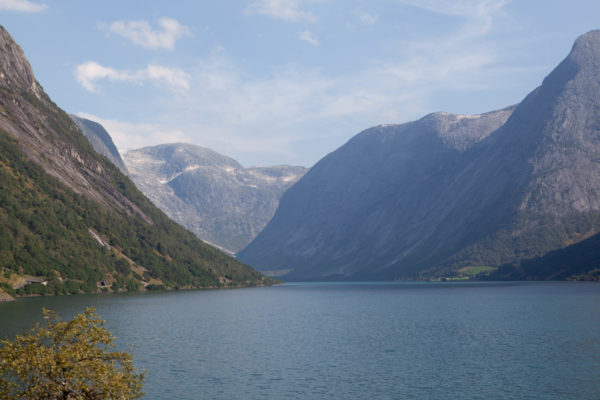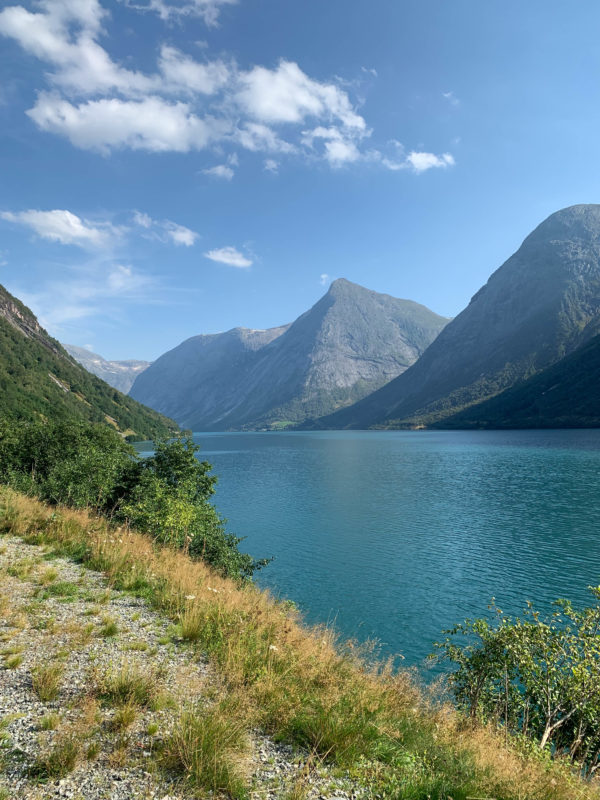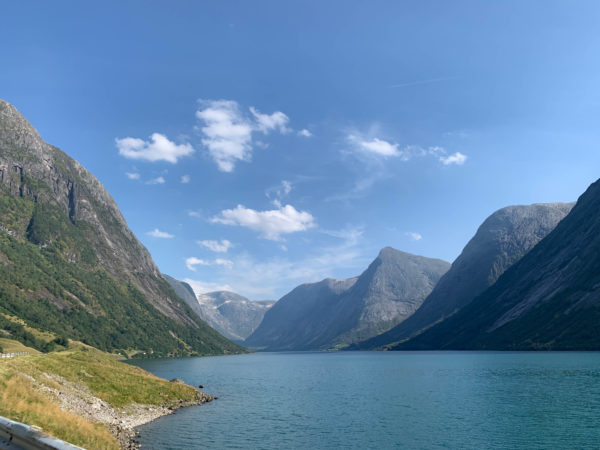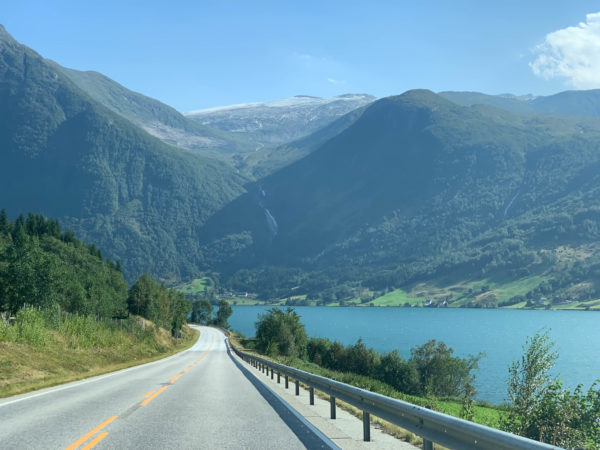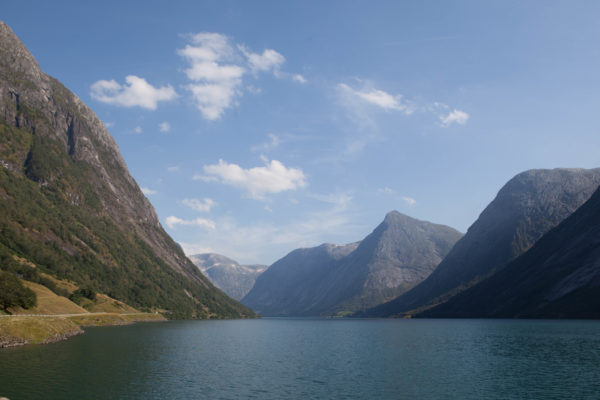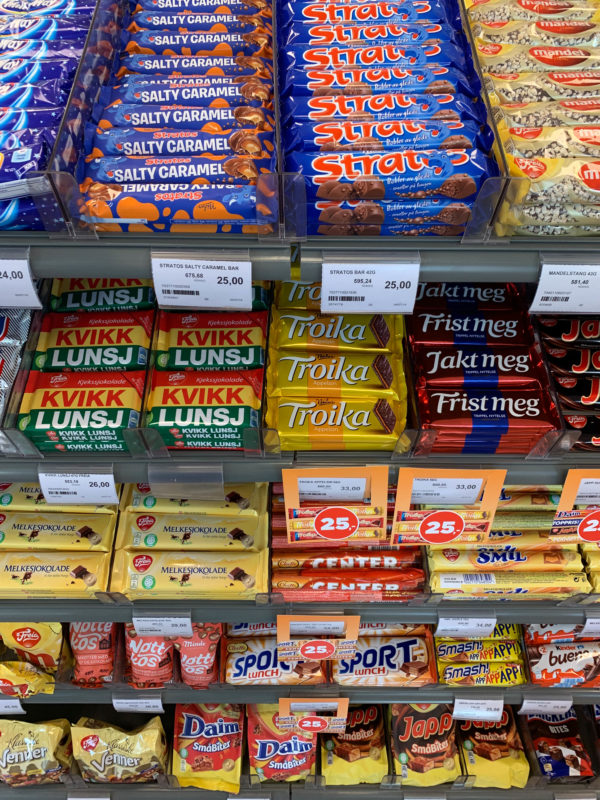 We arrived at the Fjærland Fjordstove Hotel around 5 pm with a few hours avaliable before our set dinner at 7. Since today was mostly a travel day, we needed to get in some exercise before dinner. We took jaunty 4 mile walk/run through Fjærland and were in completly taken by the magesty of this place. We probably took two hundred photos on this walk it was just so amazing. Here are a few of our favorite.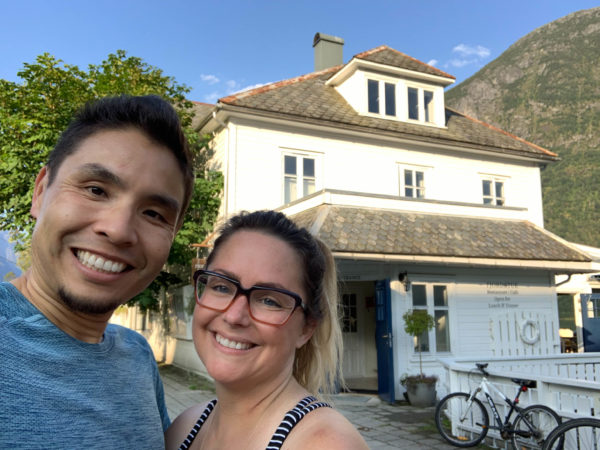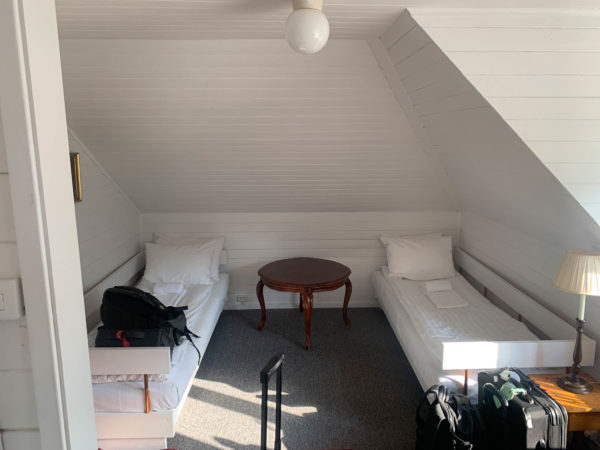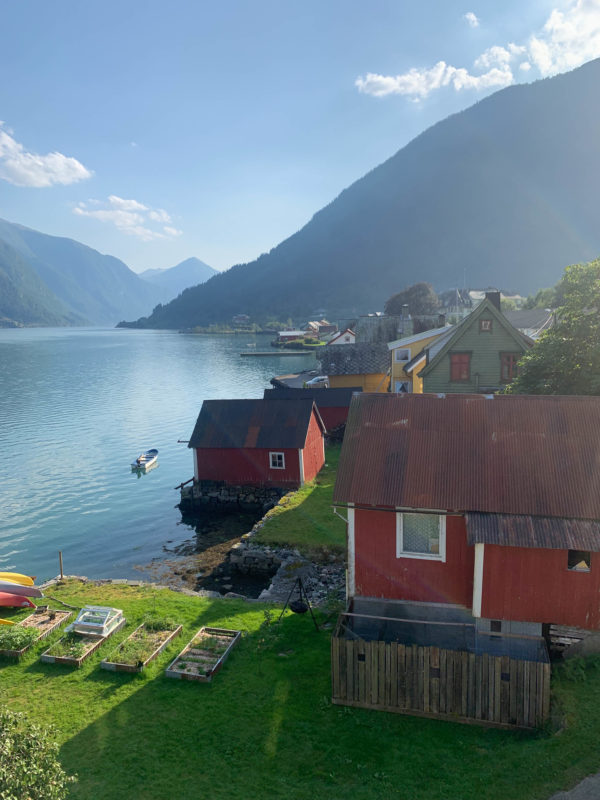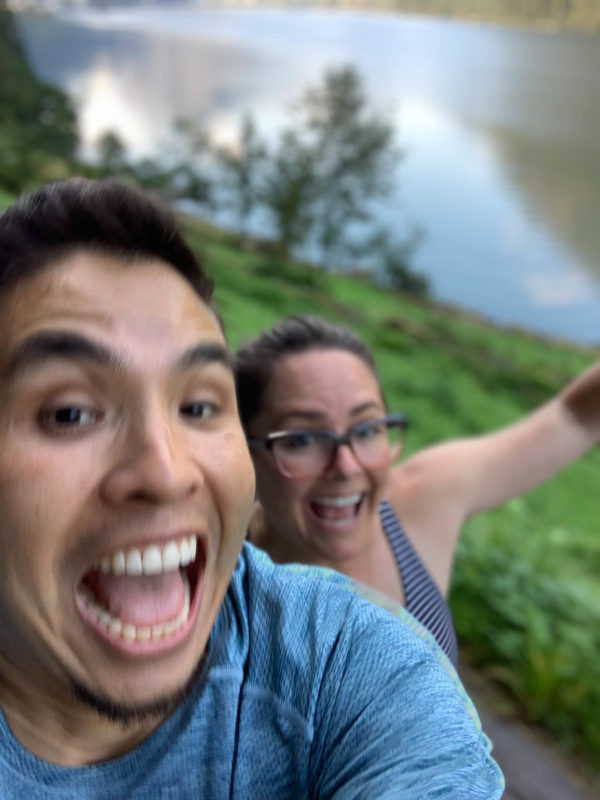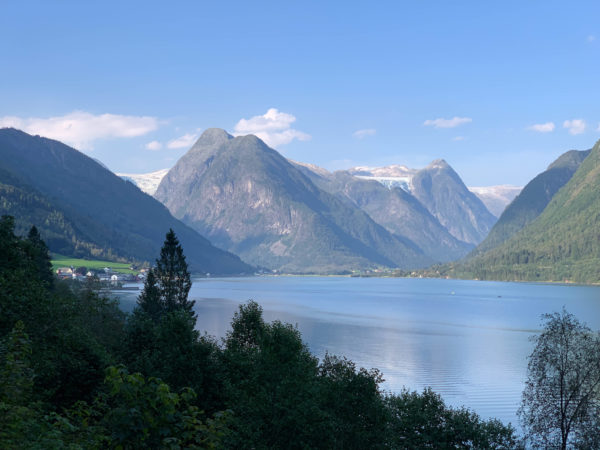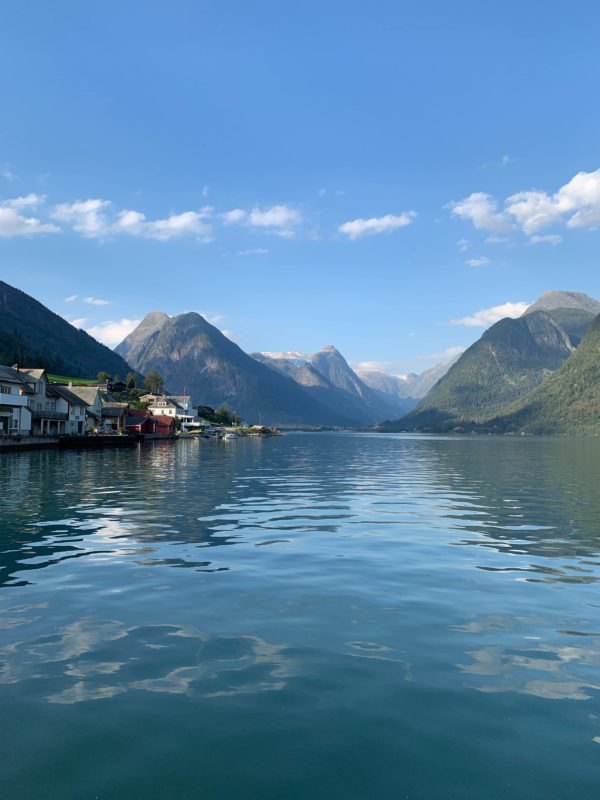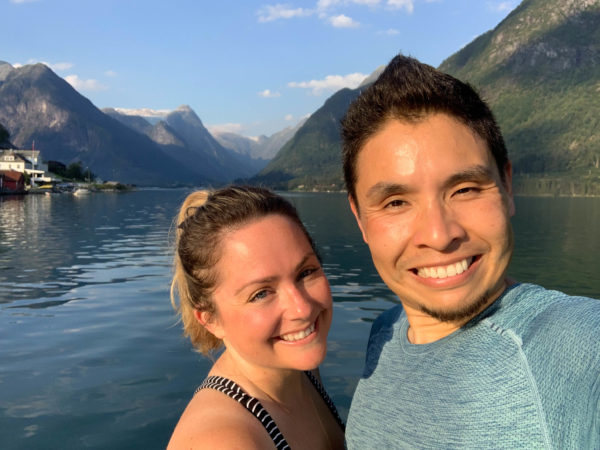 Just before dinner, the hotel staff provides a 30-minute narrative about the history of the hotel and the land. Some great stories of how inaccessible the fjord was until the 80s when the first tunnel was built; before that, the only way here was by boat or an insane trek on foot. Dinner was homemade pasta, halibut, and a tasty tart. I had their delicious locally brewed beer, and Chelsie had an excellent wine that paired nicely with dinner.d ddfs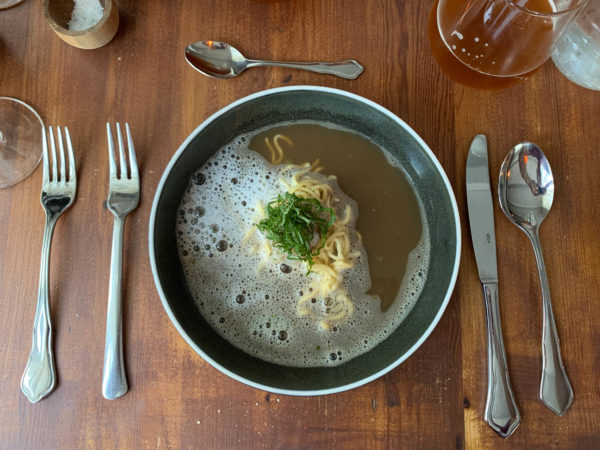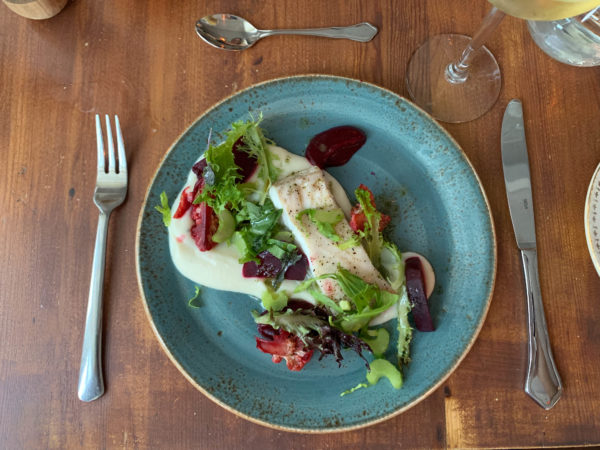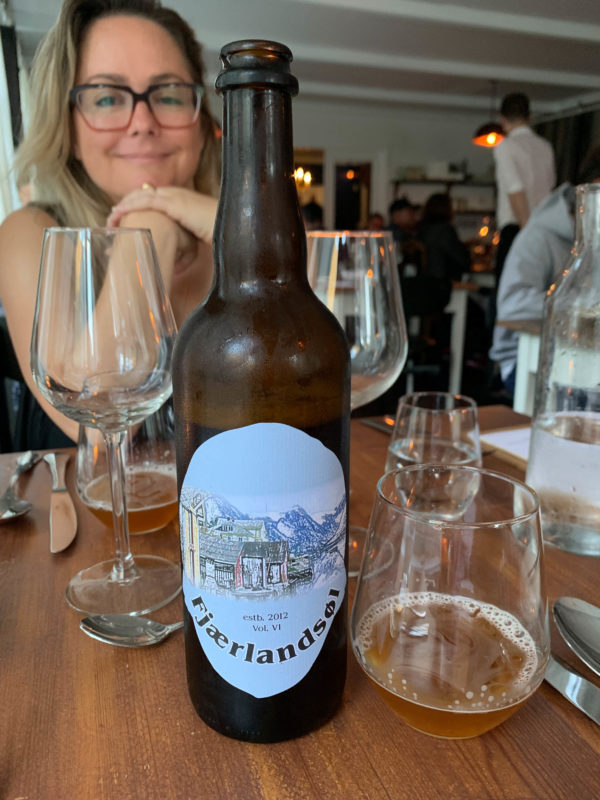 We wrapped today with the amazing view from the hotel common room and round of our favorite boardgame, Tiny Epic Galaxays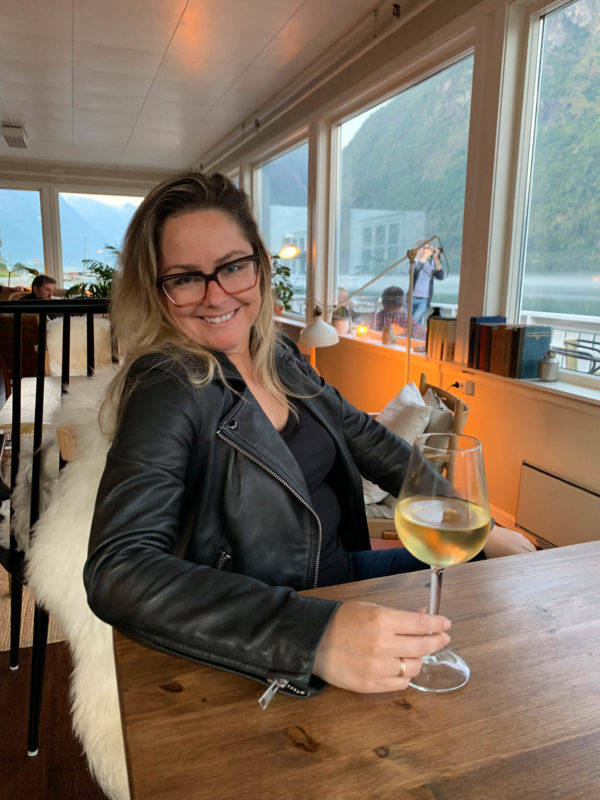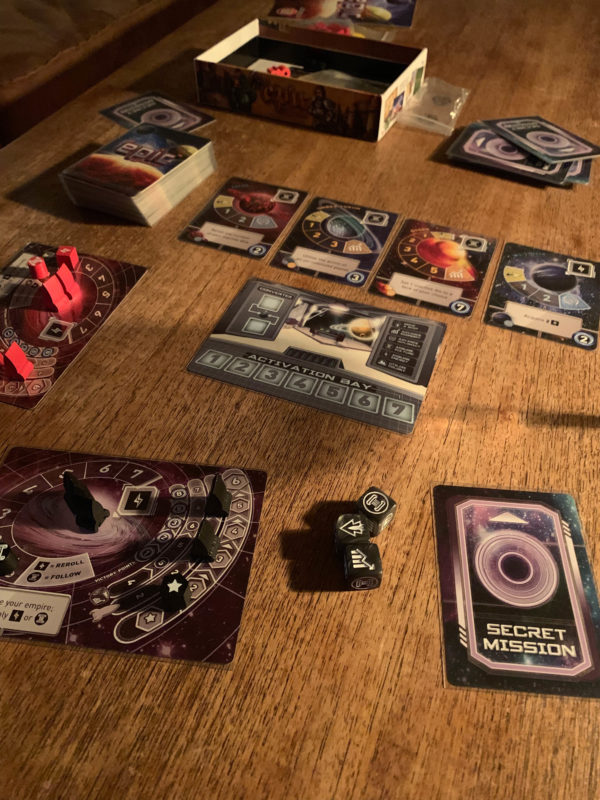 Sleepy Time!
Read More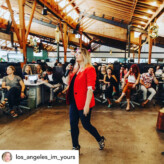 August 24th-25th
Our 2019 vacation to Norway and London was kickstarted a few days with some of the most excellent news that Chelsie was promoted to Cheif Revenue Officer (CRO) at SnackNation. Celebrations began immediately with dinners at our favorite restaurants in Pasadena, Union, and Sugar Fish. I am so very proud of what Chelsie has accomplished at SnackNation, developing and growing the company into what it is today. an Inc. 500 Top Companies to Work For in 2019.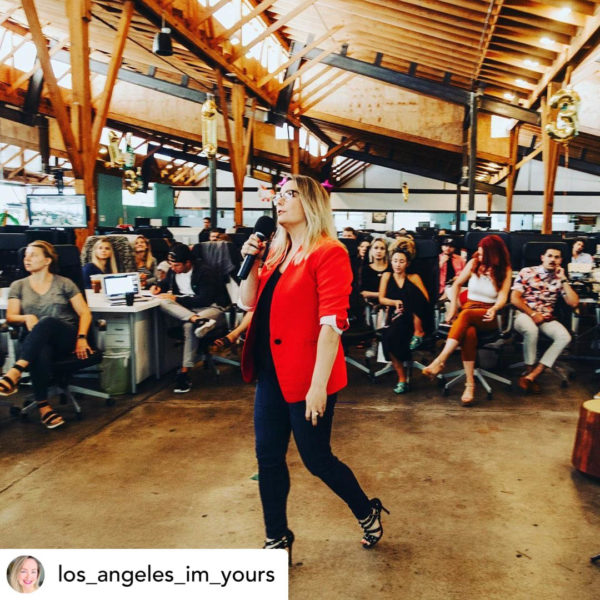 Saturday, the day of our departure, we had a lot of things going on. It started with a SoulCycle spin class. Chelsie's goal of 500 ridesz by the end of the year requires almost 5 days a week from here on out. We decided to do double classes to make up for some of the travel days.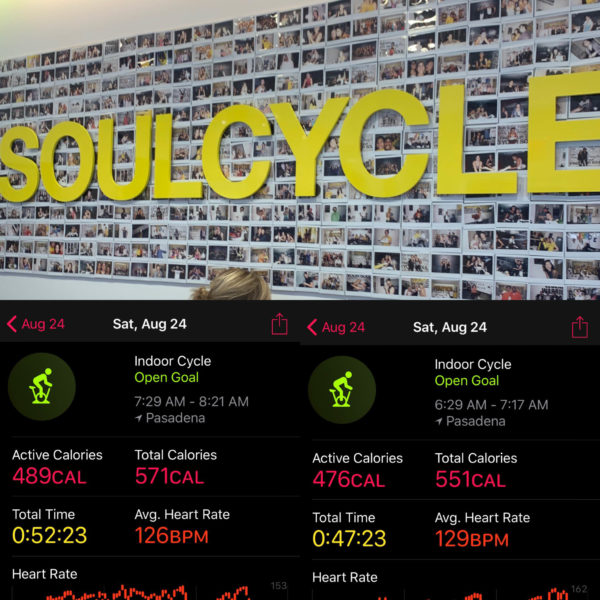 Also, Mom and Bill, along with Jody and Gale had planned to stay the night at our house for the weekend. The plan was for them to visit with us for a bit while we packed for our trip and then see Nana and Papa on Sunday. We enjoyied a great lunch at our local fried chicken shop, The Crack Shack.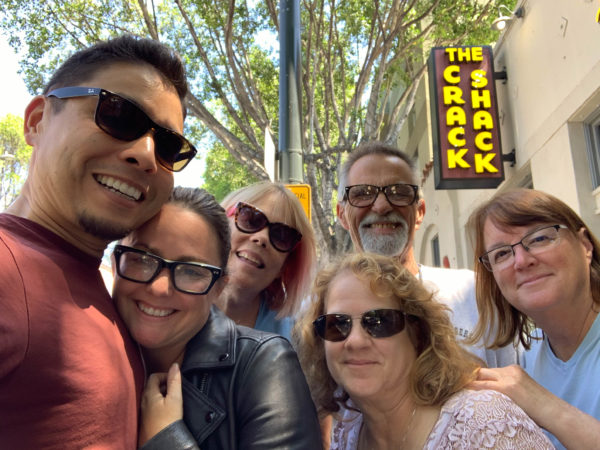 Fully packed we headed to the airport. This entailed us driving to Culver City, which took over an hour at 5 PM on a Saturday, ugh; then taking a Lyft to the airport. At the airport, we grabbed a bite at one of the nicer restaurants that featured lobster rolls. It was great quality for airport food, dfdsdf but not as good a Broad Street Oyster Company that comes into Sierra Madre RT Brewing once a month. kjhb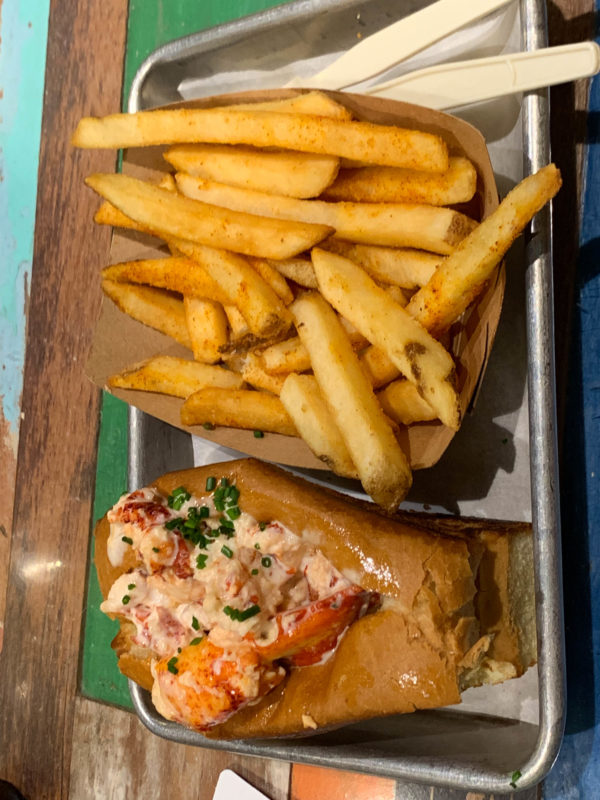 Our flight to London was great and uneventful. We were grateful to have Premium Economy on Virgin Atlantic where we enjoyed larger and cozier seats. Flight time was a total of 11 hours. Once in London, we had almost 5 hours to go from Heathrow Airport to Gatwick Airport to catch our flight to Bergen, Norway. Chelsie had previously booked us a private car which makes things very convenient, plus we had a chauffeur holding a sign with our name. Very cool. asdresdf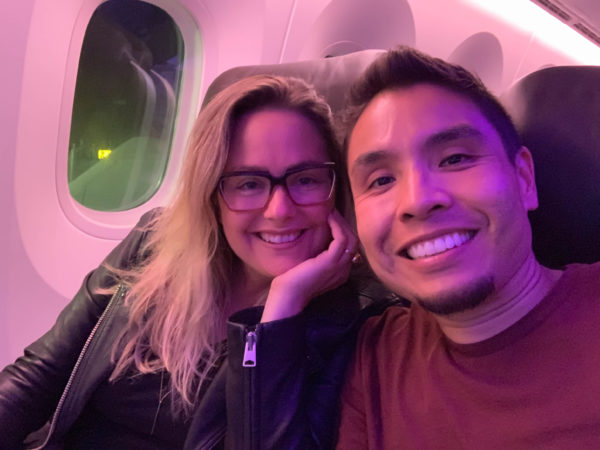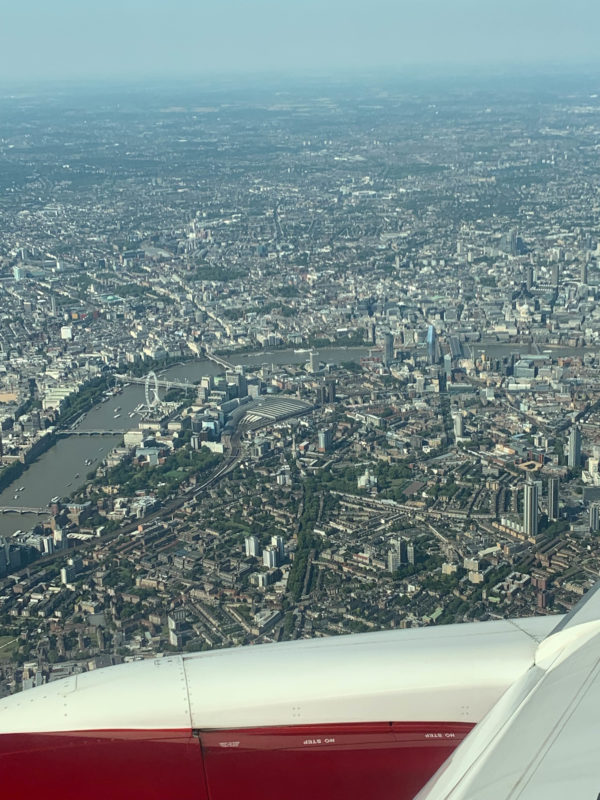 At Gatwick, we have about 4 hours until our flight departed. It was at this time that I realized that I might not meet my daily exercise goal. Last year when I started exercising to lose weight, I unintentionally created a personal goal of doing 365-days of exercise. Today, I am at 322 continuous day streak and I began to realize I might break the streak because we lost 8 hours in time zones and the 11+ hours of travel time. With that in mind, I thought it could leverage the downtime and try to fit in a run. Suiting up and leaving the Gatwick lounge, i soon realized that there was no way out of the airport. Multiple airport staff said that there is absoultly no way out without foerfiting the flight. Brainstorming with the kind folks at the Airport disability booth, we came up with a few ideas idea, including running through the waiting areas and running up and downstairs. I did not like this ideas as i thought it would create quite a scene. We finally came up with the idea that using an less-frequented escalator might be the best option. With that, I went to the "Gate 1-5" escalator and settled in for a massive hill climb. One hour later, and many awkward looks, encouraging comments, annoyed comments, and getting harassed by security twice, I had completed my workout. Breaking my streak was not in the cards today.
During my time climbing a million steps, Chelsie relaxed in the lounge, enjoying a fancy dinner, and listened to her audiobook. She was so relaxed, and into vacation-mode, I found her sleeping when I returned. The flight to Bergen was full and was uneventful. We changed timezones once again and lost another hour, arriving at midnight on the 25th. Being thoughtful, Chelsie had booked the Comfort Hotel Bergen Airport, which was a 3-minute walk from the airport. After over 24 hours of travel, we were ready for a nap. wewq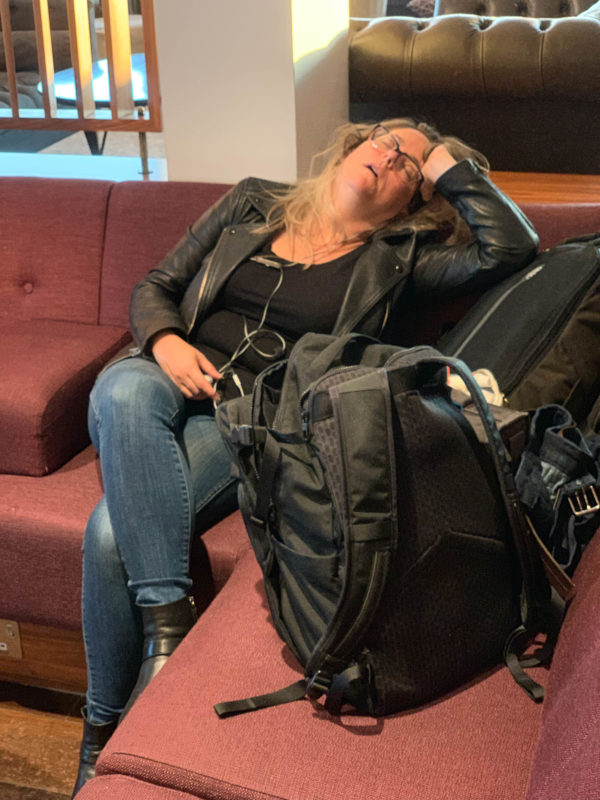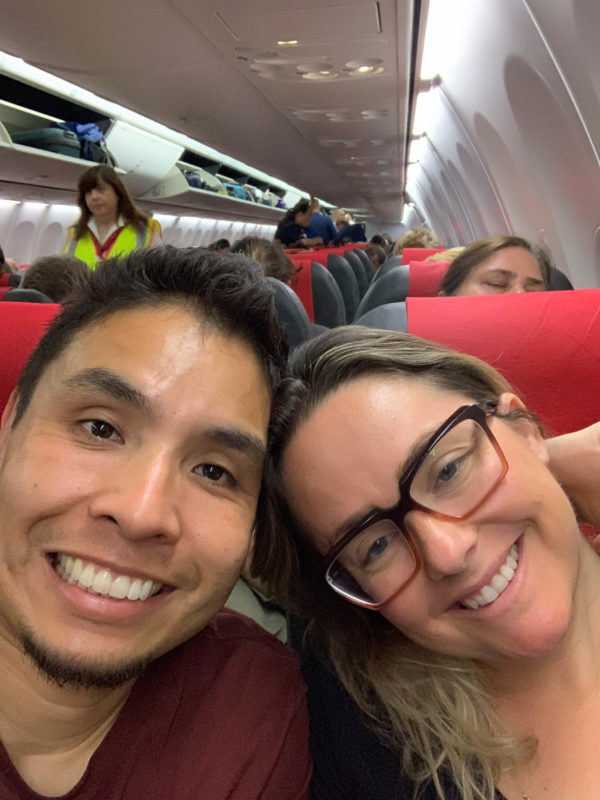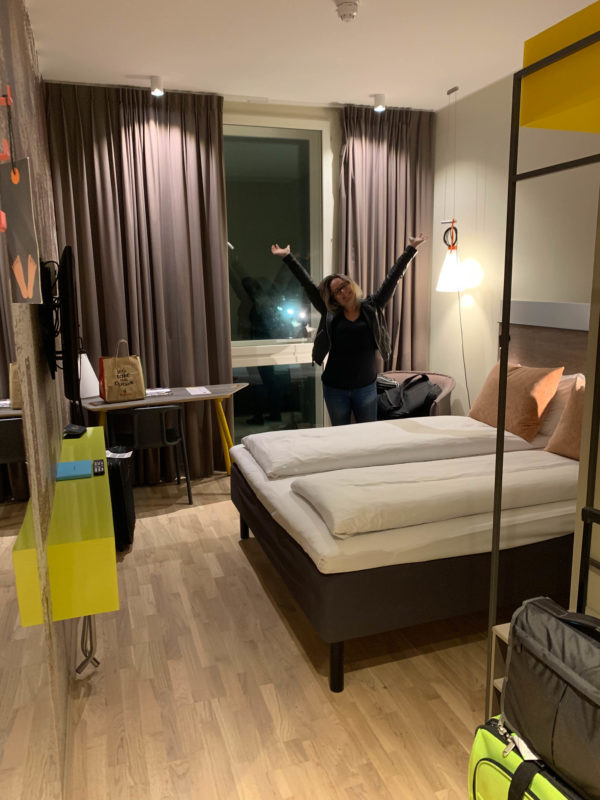 Read More